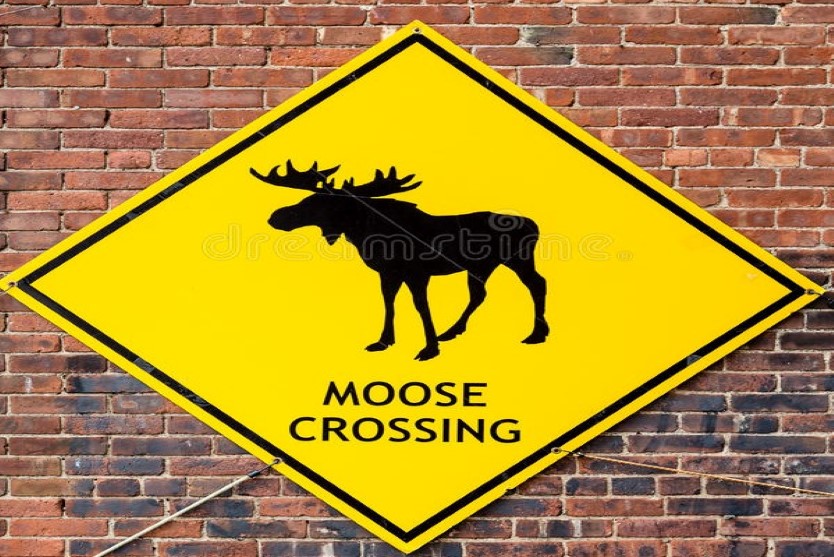 It's not an easy lesson. And I learned it the hard way….
One spring evening in London, I went to hear Robert Bly recite his poetry.  He had won the National Book Award for Poetry in the US a few years earlier in 1967, yet the audience was small.  Afterwards, we all went to the local pub for a pint.
Bly and I sat next to each other and, at the end of the evening, I pulled out my copy of one of his books, asking him to inscribe it for me.  He drew a loopy continuous line moose over both the endpapers.  And added a note thanking me for helping "a Minnesota moose lost in London".  Maybe I had organized the pub visit for him and a small band of followers?
Memories of that pint and the fanciful inscription came back to me when I read that Robert Bly had recently passed.
Why am I telling you this story?
Because I can't find the book — I've looked everywhere!  I found other poetry books from that era and even others by Bly.  But not that one.
It reminded me of something I heard and which I pass on to my senior clients who are downsizing or decluttering, and who are reluctant to let things go:
"Our memories are not in our things.  They are inside of us."
In this case, I hadn't even thought of getting rid of this book.  It either got misplaced, swept up in sales or donations, or else rests in an obscure corner of the house.  Still, I think the universe wanted me to experience firsthand those wise words–to value my memory of something over the "thing" itself.
Even without the book, I have my recollection of that poetic London evening and a picture in my mind's eye of that silly moose saying thanks.  I wonder if the book with the inscription would even disappoint me if it ever re-surfaces.  In person, would it live up to my vivid memory?
Have you had a similar experience with a (missing) cherished item and your memory of it?  If the topic intrigues you, you may also enjoy these blogs on memories and mementos:  Trash or Treasure?, On the Back of an Envelope, and Seeking Life's Important Papers.
Photo Credit: ID 54977932 © Darryl Brooks | Dreamstime.com