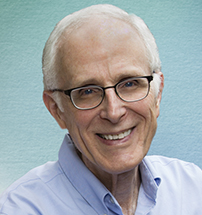 Steve developed his strong organizational, problem-solving and "people" skills during a career as a business owner / entrepreneur; a business organizer / advisor / coach; and as a certified Professional in Human Resources (emeritus). To jump-start his knowledge of seniors' needs, he studied for and obtained the professional designation of Certified Senior Advisor (CSA)® in 2010. He maintains this designation with continuing coursework and periodic recertification.
As a daily money manager / financial organizer, Steve handles a range of projects that ranges from the "typical" to the unusual. The former category includes work such as establishing (or removing) auto-payments with utilities, insurance companies and credit cards; and researching age/income-based property tax abatement requirements.
The "unusual" projects have included: obtaining over $10,000 from a client's pet insurance policy coverage; assisting in getting a $6,000 refund from a home improvement contractor; and managing a major asbestos and mold abatement project in the home of a client, and the related homeowner's insurance claim.
Steve brings his expertise and calm demeanor to all aspects of Personal Money ManagerSM – including communicating with clients, managing frustrating computer challenges, and…editing Karen's newsletter and blog.
Steve views the work of helping senior clients as a way of honoring his late parents, who lived long (99 and 93 years) and fruitful lives helping others.