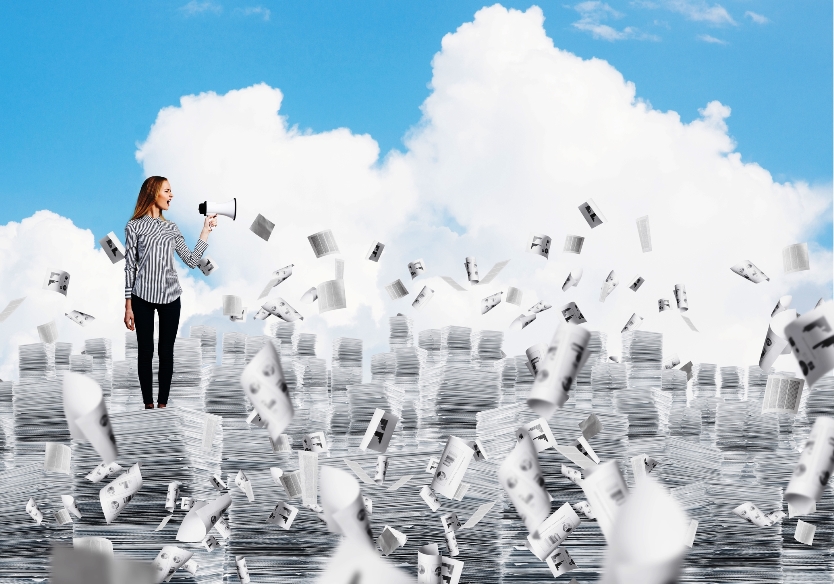 A fellow professional organizer brought me in to locate a client's important papers during a whole-house packing and moving project.
The client had bolted across the country (that's the only way to explain the dirty dishes left in the sink) for a lucrative new position.  He was climbing the ladder in the financial industry at a speed that left him no time to tie up loose ends.
While my colleague downsized and packed the contents of the house and readied it for sale, I worked in the cramped home office.  My job was to quickly sort everything into three piles: shred, recycle, and keep.  I was encouraged to be ruthless and to identify and keep for the client only the important papers I determined to be the most essential.
Paper piles were everywhere and the file cabinets overflowed in the attic room.  In several days of reviewing every piece of paper, I located just three items that I knew made sense to keep:  the first two were his marriage certificate and the birth certificate for one of his children.*
The third was a handwritten letter addressed to his parents ten years earlier.  In it, he listed reasons why he was not suited for medical school (clearly their preference) and gave arguments why he should instead go to graduate school to prepare him for a career in finance, the route he ultimately took.
I had found a needle in the haystack.
While I had met neither the client nor his parents, I am a parent myself.  Through that lens, I deemed the letter too significant and charming to discard.  I put all three "finds" in an envelope and sent them to the client at his new address.
Except for getting a check for my hours worked, I never  heard from the client.  I'll never know for sure if he appreciated receiving the items I salvaged.  But I like to think that he did and that the letter is now displayed in his new (hopefully better-organized?) office.
What are some of the iconic documents in your life?  Have you saved them or perhaps wished that you had been able to?  My list of important papers includes the U.S. Army's orders my father received sending him to Pearl Harbor (he said they were in his back pocket the day Japan surrendered in 1945); the crossword puzzle my parents completed together on their first date three years later; and my (successful) essays for college and graduate school.  How about you?
________________________________
*As a daily money manager / financial organizer, I know that marriage and birth certificates are generally replaceable, and have in fact completed the paperwork to replace them for clients over the years.