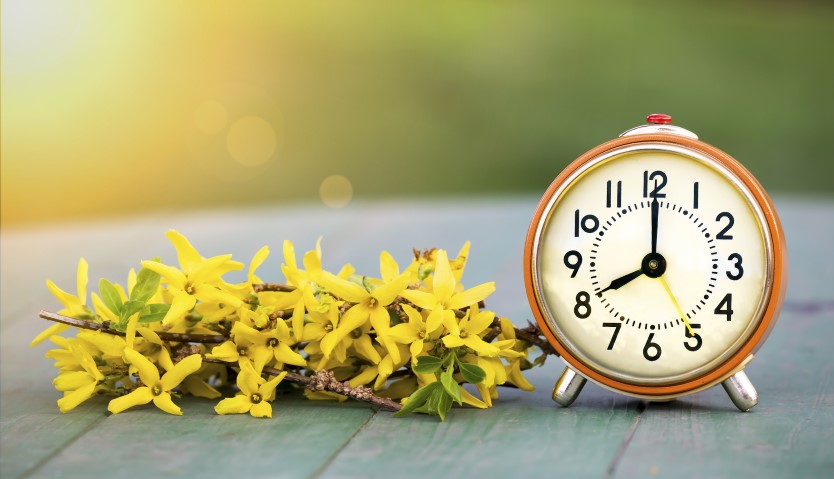 Want to make up for that lost Daylight Savings hour?  Here are four simple Personal Money Manager™ paper-organizing timesavers to the rescue!
Choose one or more to keep papers under control.  Rest assured that all have been field-tested with my senior clients.  Some tips are "one and done" (like #1), while others take maintenance.  I encourage clients who are so inclined to DIY.  Others who don't want to, can't, or won't do the maintenance on their own commit to regular visits together to get the job done.
Keep essential tools where they're used.

I often help clients handle incoming mail.  While I carry the essentials with me—letter opener, marker, mini stapler, highlighter—I encourage clients to also keep a set of these handy tools where they open the mail.  Why waste precious organizing time searching each time you need a paperclip or stamp?

Set up a few key file folders ready to receive opened mail and other paperwork.

It may be a "Tax Documents" bin (it's not too early to set up a 2022 Taxes file folder).  Files labeled "Bills to Pay" or "Calls to Make" are useful, too.

Invest in simple items that make the job easier or even fun.

Maybe it's time for new file folders.  I like heavy duty SuperTab® manilla folders.  Reused, floppy yellowed folders with crossed-out labels or no labels at all can be de-motivating timewasters.  Some clients prefer pricier decorative or plastic folders.  They say it puts them in a more positive mood to do their paperwork.  Always a worthwhile investment.

Separate the "backlog" from current desk work.

Often new clients are bogged down by the looming piles of older paperwork.  Some of these piles have accumulated over many years.  They do need to be tackled at some point but are not as pressing as current paper and bill-paying demands.
A solution?  Bunch older papers (paid bills, important documents) and stash them in bins for sorting later.  The goal:  move older papers out of your workspace and away from "front of mind" to free you to finish tasks requiring immediate action.  Basic grouping and labeling are sufficient for now.  Yes, both "backlog" and current paperwork are important, but you need to prioritize.
One or more of these tips should earn back at least the one hour lost to Daylight Savings.  On the bright side, which is a great side to be on these still chilly days, we also gained something when we lost that hour:  extra daylight at the end of each day going forward.  With paperwork better under control, those promised Spring days will be easier to enjoy!
One last note:  Inspired by this photo and eager to bring Spring SOONER?  This tip has nothing to do with paper organizing!  If your yard (or a friendly neighbor's) has a forsythia bush, snip some budding shoots and put them in a vase with water.  In a few days in your warm home or office, they will reward you with bright yellow flowers.  Happy Spring!
Photo Credit:  ID 140482301 © Reddogs | Dreamstime.com