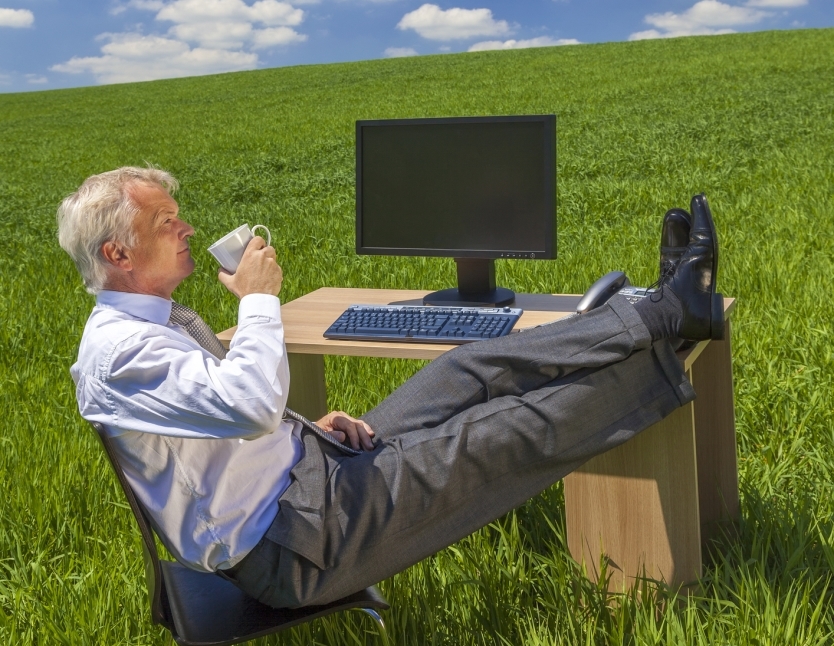 This blog was inspired by the longest day of the year (June 21st).  While we are so used to being "crazy busy" and making the most of every minute, sometimes we have the leisure to do the opposite — to take our sweet time.
But if you still can't shake the desire to be productive, why not tackle a longer, less urgent but still-worth-doing project?  And since I am a paperwork organizing specialist, this list of suggestions (the "when I get around to it" stuff) focuses on that area:
Make a copy of the contents of your wallet and put this paper copy in a safe place.
Update your password list, including changing at least a few key passwords to your financial accounts (don't use the same password for multiple accounts).
Purge your paper files, making rules you are comfortable with for how long to keep the contents of each. Tax related papers should be kept eight years (seven years after the year the return was filed), but can be put in "archive" bins.
Clear your bulletin board and the "stickies" around your monitor or work area (you know who you are). Keep only those items that still are important to you.
Sort that over-stuffed "miscellaneous" file—have extra file folders ready for items once they're sorted.
Compile emergency and household contacts lists to post in your home and share with those who might need them (don't forget doctors, plumber, heating & air conditioning repair, etc.).
Order your three free credit reports from https://www.annualcreditreport.com.
Place pens, markers, or other office supplies at locations around your home or office where you are always reaching for them.
Print out the exact recycling rules for your locale and post them where they are easy to see. Find out how to get additional recycling bins.
Get the schedule for upcoming shredding events and put the next one on your calendar.
Some "fun" paperwork organizing projects
Does this seem like a lot of work?  There's "fun stuff" to do, too:
Daydream.
Update your bucket list – what have you dreamed of doing? of places to visit?
You might need your passport for that bucket list. Locate that passport–make a copy.  Renew it if it will expire in the next six months.  Or apply for a passport if you've never gotten one.
Search for unclaimed funds (see links for NY, NJ & CT). Like playing the lottery, without having to buy a ticket.  If you find some long-forgotten money, collect it and save it for that bucket list….
Places to search for unclaimed funds that might belong to you
Need help with these or more complex paperwork organizing projects or bill-paying services?  Contact Karen.