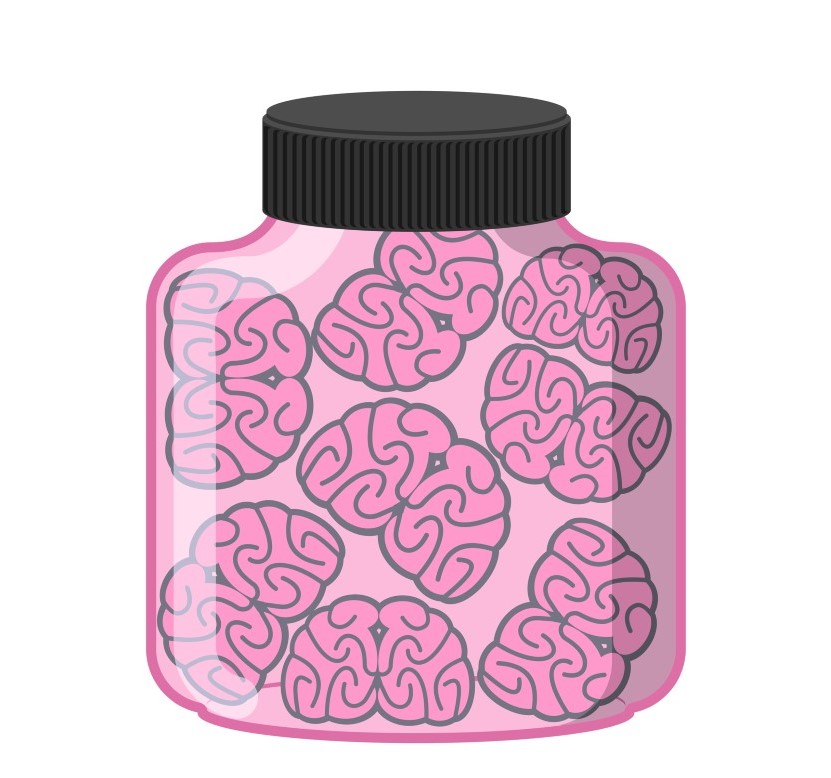 On a hot and sticky August afternoon, I arrived for my appointment as a volunteer Alzheimer's research participant at the Nathan S. Kline Institute for Psychiatric Research (NKI) in Orangeburg, NY.
I was going to participate in NKI's Memory Education and Research Initiative (MERI) Program, a study begun in 2003 to provide both evaluations to members of the community and information for health
researchers.  It's one of many studies being conducted at the Institute.
I had heard of NKI for years.  At an Alzheimer's Association meeting, I helped staff a table with other financial organizers / daily money managers next to NKI researchers.  They were (and still are) conducting multiple research studies, including MERI, and are always looking for participants.
I volunteered.
I work with senior clients.  Often, they or their families want to know what is going on cognitively with them or their loved ones.  Why can't they do their paperwork as they have all their lives?  Is Mom getting more forgetful?  Is there something we can do to help?  What do I observe with my regular visits?  Are cognitive changes "real"?  Permanent?  Would a formal diagnosis be possible or helpful?  Is there anything that can or should be done to "get her back to normal" or at least stabilized?
I have always suggested (as a non-medical professional, of course) exploring more about a loved one's cognitive status.  After all, what if it's something that can be cured or worked around?  Maybe there's a reversable cause for what appears to be dementia, I reason.  Isn't it better to know and take helpful steps?  Facts, I always hope, will help motivate clients and their families to accelerate planning, streamline finances, and take important legal and financial planning steps.  And these are all tasks I can help with.
How could I learn more?
For years, I've shared the contact information for NKI as a resource for clients.  Then I decided to look into it myself.  Here was my chance to experience cognitive testing firsthand and contribute to seeking a cure.
Which brings me to that hot August afternoon in Orangeburg.
What is a cognitive test like?
I won't be providing any spoilers here — that would be unfair to the dedicated researchers by potentially tainting their test results!  But, to cut to the chase, it was interesting — even fun.  The whole process took about 3 hours starting with intake and release forms (NKI can copy your doctor on the results, if you wish).
Up next were cognitive tests that reminded me of games and puzzles—from the engaging to the challenging.  It was like playing "Memory" and taking vocabulary quizzes.  Then came an unexpected finger-tapping exercise.  All the while, researchers with stopwatches took notes.
While I received no immediate feedback (my "report card" arrived two weeks later), I was pleased to note that I knew all of the vocabulary words — and relieved that there had been no spelling test!  Next, the staff collected a detailed family health history and performed basic medical screenings that included blood pressure, height, weight and an optional blood draw (researchers are seeking biomarkers of cognitive function).
Lastly, I sat down with head researcher and NKI director, Nunzio Pomara, MD.  To me, this was the most interesting part of the afternoon.  His objective was to go beyond the test results and learn more about me.  I asked him about the latest findings in Alzheimer's research as well as my experience as my mother's caregiver.
The doctor was generous with his time and expertise.  He finally glanced meaningfully at his watch:  it was Friday afternoon and he still had work to do.
What this experience has inspired me to do.
That evening, I promised myself to 1) spread the word about getting a cognitive evaluation—either as a research participant or to rule out Alzheimer's; and 2) take my self-care up a notch, including cognitive and exercise challenges and getting more sleep.
Photo Credit:  ID 57276207 ©Robot100 | Dreamstime.com