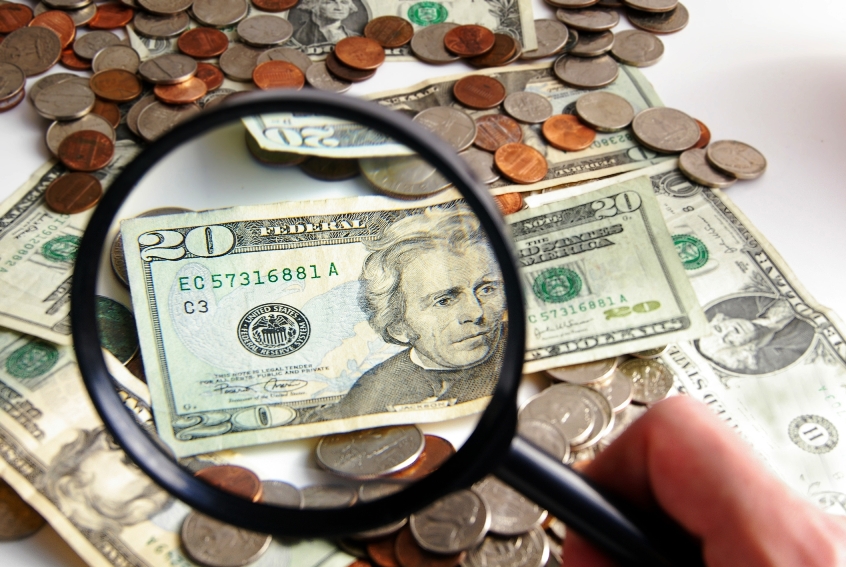 Here's my best unclaimed funds experience as a financial organizer.  It was not an unusual first visit with a client who had contacted me to help manage her paperwork.
What was unusual was the very first envelope I picked up from the pile of unopened mail.  Inside was a letter from a bank saying that if they didn't hear from my client IMMEDIATELY, they would consider her savings account dormant and send the balance to unclaimed funds.  The amount in question:  A $90,000 inheritance from her great aunt.  Unclaimed funds or unclaimed fun?
Needless to say, we called the bank and asked for the account balance to be sent to her.  One fewer account added to the billions of dollars in unclaimed funds across the country.
How can your money become "unclaimed funds"?
As I assured my client, the bank (or the state) would not have kept her money if they had not heard from her.  Each state has its own unclaimed property law, but in New Jersey, for example, financial institutions report and then transfer abandoned personal property after a period of time specified by law — often three to five years.  Before an account is considered abandoned, the firm must make a diligent effort to locate the account owner (thus my client's letter from her bank).  If the institution is unsuccessful, the account goes to the state where it is held until it is claimed.  This process is called "escheatment," a term which derives from property laws in feudal times.
In New Jersey, money which originally may have been savings or checking accounts, stocks, uncashed dividends or payroll checks, refunds, security deposits, traveler's checks, distributions, unredeemed money orders or gift certificates, insurance payments or refunds and life insurance policies, annuities, or certificates of deposit becomes part of the Unclaimed Property Trust Fund until a valid claim is submitted and processed.  New Jersey sells any securities and they do not continue to accumulate dividends. 
Want to find out if you have unclaimed cash?
Start a search at the only not-for profit site that states' treasury departments participate in: Missingmoney.org.  But don't stop there.  Check each state where you, or a family member, if you are searching on their behalf, have lived.
To make a claim with each state, you need to provide basic information (like address, social security number).  For name changers, or to collect on behalf of someone who is now deceased, you'll need death certificates, birth and marriage certificates and/or proof of a legal name change.  Best to keep these documents in a safe easy to locate place and you will have them available for this task as well as any other.  You may also need evidence of your connection to the address listed.  Some claim forms may need to be notarized, so that's when I get my notary stamp out.  The exact process will differ by state, size of the claim, and your relationship to the owner.  Your best resource is each state's unclaimed funds website. 
Is searching for unclaimed funds worth your time?
Clients who have moved often have more chance of having missing money.  Maybe their mail didn't get properly forwarded, or, by moving, they had more opportunity to lose track of it.  There is no reason to pay a third party to put a claim in on your behalf.  If you do get such an unsolicited letter, nothing prevents you from acting on this information yourself. 
What you won't see on most states' unclaimed funds sites is the amount of money involved.  When recently working with an elderly client, one of our projects was to search the New York Unclaimed funds site and put in four claims.  (For more on my client services, follow this link.)  When her checks arrived, two were for just a couple of dollars.  But, just as we were thinking it had been a useless exercise, we opened the next two checks–each for over $2,000!
A strategy that can backfire
Believe it or not, I have had some disorganized clients who relied on the unclaimed funds system to catch monies they could not be bothered to pursue, or checks they have the habit of throwing into a drawer.  A colleague who worked in the escheatment department of a bank warned against this.  "It's an imperfect system," he explained.  "Different rules apply to different types of institutions.  They vary by state and they keep changing.  If an institution hasn't followed the rules and skipped sending your money to unclaimed funds, you have no recourse."