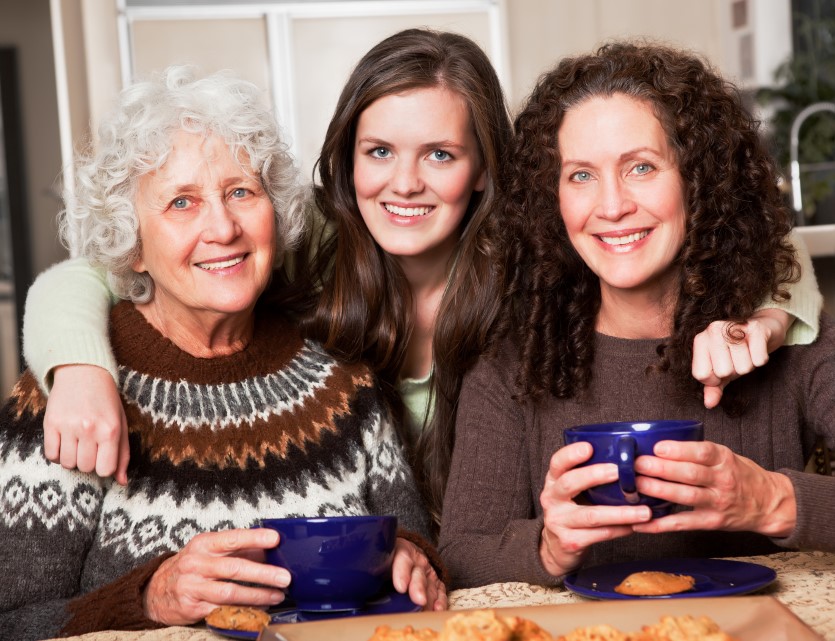 I lost my mom in 2013, though the Alzheimer's that gradually took her away makes it seem like several years before that.
Remembering Mom
Spending time with my grown daughters recently, I asked them if they had any "lessons learned" from their grandmother, my Mom.
Stories emerged, from her amazing matzoh ball soup to her zany ways of seeing things through her artist's eyes.  While we had a great time swapping memories, I still felt there was something we had missed.
My youngest was ready to depart on a business trip where she would be presenting to a new, important client.  As I dropped her off at the airport, I kissed her goodbye saying:  "F. F. & C.  I have full faith and confidence in you."  These are words she had heard many times from me.
Mom's legacy
Of course, that was my mother's enduring legacy!  F. F. & C. were the iconic "words of blessing" she bestowed on me, down to the initials. (Her immigrant father thought he sounded "like a real American," despite his heavy Russian accent, by using initials for shorthand.  For example, encouraged us to call him G.P. Louie rather than Grandpa Louie.)
Starting with my first bike ride without training wheels, sitting for AP exams, walking down the aisle, and many occasions in-between, I received that classic send-off from Mom.  Even if inside I felt less than sure, I could count on her "F. F. & C," and those words became my touchstone.
Encourage and empower
I'm a financial organizer / daily money manager.  At Personal Money Manager™, I work with my clients to get their financial lives and paperwork in order and to help keep them living independently.  My mother's words guide me.  I see my role as not just the provider of information on organizing paperwork, but also as a source of encouragement and inspiration for them in this realm:  F. F. & C.
Yesterday, a client complained how she didn't know the new accountant her son-in-law had chosen for her and missed the exchange of information with him that she was accustomed to having with her trusted advisors.  She was feeling left in the dark.  We looked up the CPA's contact information and I encouraged her to set up an appointment with him to review her tax situation.  We both knew that she was capable of doing this on her own.  But rather than adding it to her "to-do" list, she liked the option of making the call while I was there "for moral support" and encouragement.  I was happy to oblige.
While I was sorting and filing in another client's home, he unexpectedly starting tackling the "to-do" list he made for himself months ago after his wife passed away.  He got on the phone with his credit card and insurance companies to resolve some errors.  My weekly presence, digging into his papers and paperwork, had inspired him to brush aside uncertainty and take on the tasks he knew he could handle.
Perhaps he needed the nudge of my "full faith and confidence"?
Photo Credit: ID 17901185 © Suprijono Suharjoto | Dreamstime.com